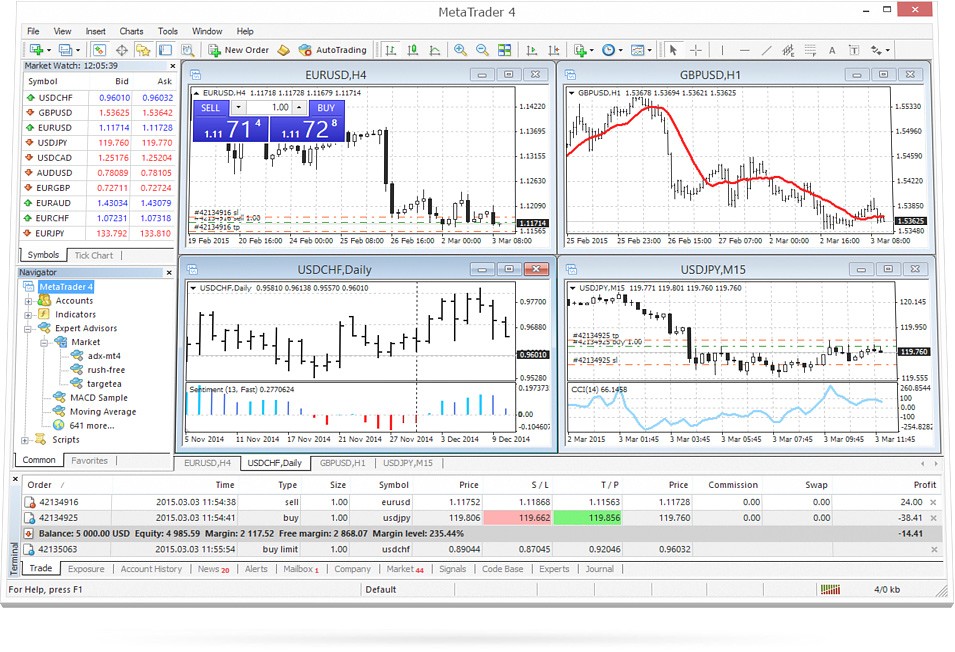 Trading methods have evolved with time and advancing technology is responsible for it. You don't necessarily have to be in the market today or sitting with a broker to start trading. You can just sit in your bedroom today, keep your eye on the tickers and pips, and trade when you think it is safe to trade. However, it is always important that you choose the right platform that makes your trading experience not only a great experience but helps you in making successful trades too. When it comes to best trading platform, no software could be better than Metatrader 4.
This trading platform is the all-in-one solution for all your trading needs. If you are a person who has been planning to make some money from his saved money and increase the size of his savings for future use through trading, this platform is definitely the right one for you. Currently, this is one of the most popular software in the world for trading and it is quite obvious that its features will keep it on top for coming times for a long time. Metatrader 4 is an amazing platform, first for its all-in-one solution and two, for its user-friendly interface.
This platform is built for forex, stock and futures' traders all. It lets you trade from your computer and allows you to look at the latest proceedings in the market. It gives you detailed information about every pair of currency and future in the market so you can decide a strategy for your trading. There are charts and live graphs that will keep you updated with the changing market conditions. It even helps you in making your trading decisions by telling you about the exit and entry points. It is also known for providing you automated solutions for trading.
Some of the most reliable and reputable brokers online are making use of the Metatrader 4 platform for its ease of use, security and feature richness. Not only are you able to look at everything moving in the real time but you can always print the graphs and charts to keep a track of everything. In addition to that, this platform allows you to trade not only from your computer but other mobile platforms such smartphones and tablets. Mirror trading, copy trading and use of latest algorithms are things that this software can do with no hassle at all.
One of the most important concerns for any trader in the forex market is safety of information. Metatrader 4 works with latest security protocols to provide complete encryption of your information through 128-bit encryption. This ensures that no third party and unauthorized person is able to access your information. Even if someone manages to access your information the encryption ensures that they will not be able to understand anything. With Metatrader 4 you get access to thousands of servers of various brokers located in different regions. This gives you a great chance to go for mirror trading for safe and highly profitable trades.